Our
approach to
KNOWLEDGE MANAGEMENT
We help Contact Centres to fully optimise their knowledge base
Why should your business focus on Knowledge Management (KM)?
The push to online self service has changed the way that your customers interact with your Contact Centre. As a result of simple transactions being addressed digitally, your consultants are dealing with the residual complex enquiries. Your competitive advantage comes from having well-informed consultants who understand your processes, policies, and product offerings supported by effective KM capability.
Effective KM combines content, governance, and user engagement strategies, together with a contemporary KMS, to ensure your consultants get the answer right the first time, every time.
What benefits have our clients seen?
Our clients have experienced:
• 67% reduction in information Search Times
• 70% reduction in Clicks to find information
• 95% increase in Content Usability rating
Other benefits include: reduced training time, decreased time to competency, increased cross-skill opportunities, and reduced compliance breaches.
Our Knowledge Management team
We have one of the largest KM practices for customer service operations in Australia.
Our team are passionate about designing knowledge solutions that enable your Frontline to best service your customers.
With skills ranging from Strategic Governance, Content and Engagement Design, Analytics, Information Architecture, Instructional Writing , Database Analysis, Project Management, Training, and Search Optimisation.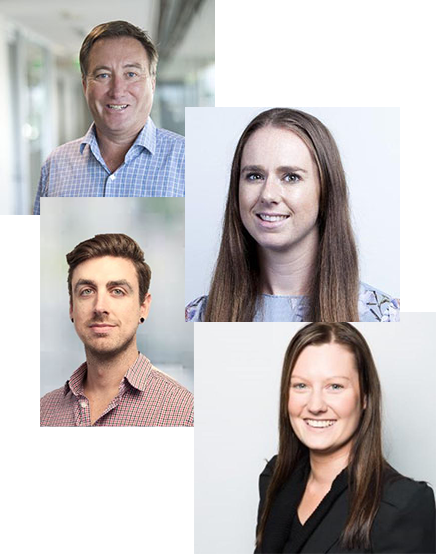 Our
Services
Our strong methodology provides the basis for our KM consulting products and services listed here.
Our
Services
Our strong methodology provides the basis for our KM consulting products and services listed here.
Investigate Existing
Interview, observe and analyse to understand current state against our best practice
Identify case for change
Recommend solutions
Proof of Concept
Create content for the business using our best practice design
Facilitate a time and motion study with people of the organisation
Create a user testing video (showing current state vs proposed state)
Create a Knowledge Management usability report
Design
Governance Model
Information Architecture
Omni-Channel content and Governance strategies
Styles and Standards
Templates
User Engagement Strategy
Create
Redevelop existing and outdated business processes,
policies and product information into targeted simple knowledge articles
Work with business experts to redesign processes
Assist with the migration of content on projects
Quality Assurance
Training
Knowledge Management application training
Governance training
Introduction to:
- Writing online
- Procedural writing
Support
Assess capability of KM team
Recommend coaching plan
Quality Assurance
Coach and mentor team
Health Checks
Managed Service
Our Managed Service product offers a unique end to end KM solution for organisations, designed from our best practice KM ecosystem. The service covers:
Content creation and updates (including end-to-end review cycle)
Communication management
Feedback management
1st level application support
User and role management
Monthly analytical reviews
Governance presentations
Release Management
Our team of KM experts will collaborate with your business to help your organisation achieve its contact centre objectives.